Manage GitHub notifications easily
If you manage a large number of Github repositories, and you have to deal with a large number of daily notifications, Octobox can help you, you can Manage GitHub notifications easily.
Octobox helps you manage your GitHub notifications efficiently so you can spend less time managing and more time getting things done.
This free online tool that you can also install on your own server allows you to more effectively manage the notifications related to the Github projects for which you are responsible.
No need to configure a lot of filters or rules on your mailbox to know how to start. Octobox allows you to view each Github message by type, action, state or reason, for all your projects or individually.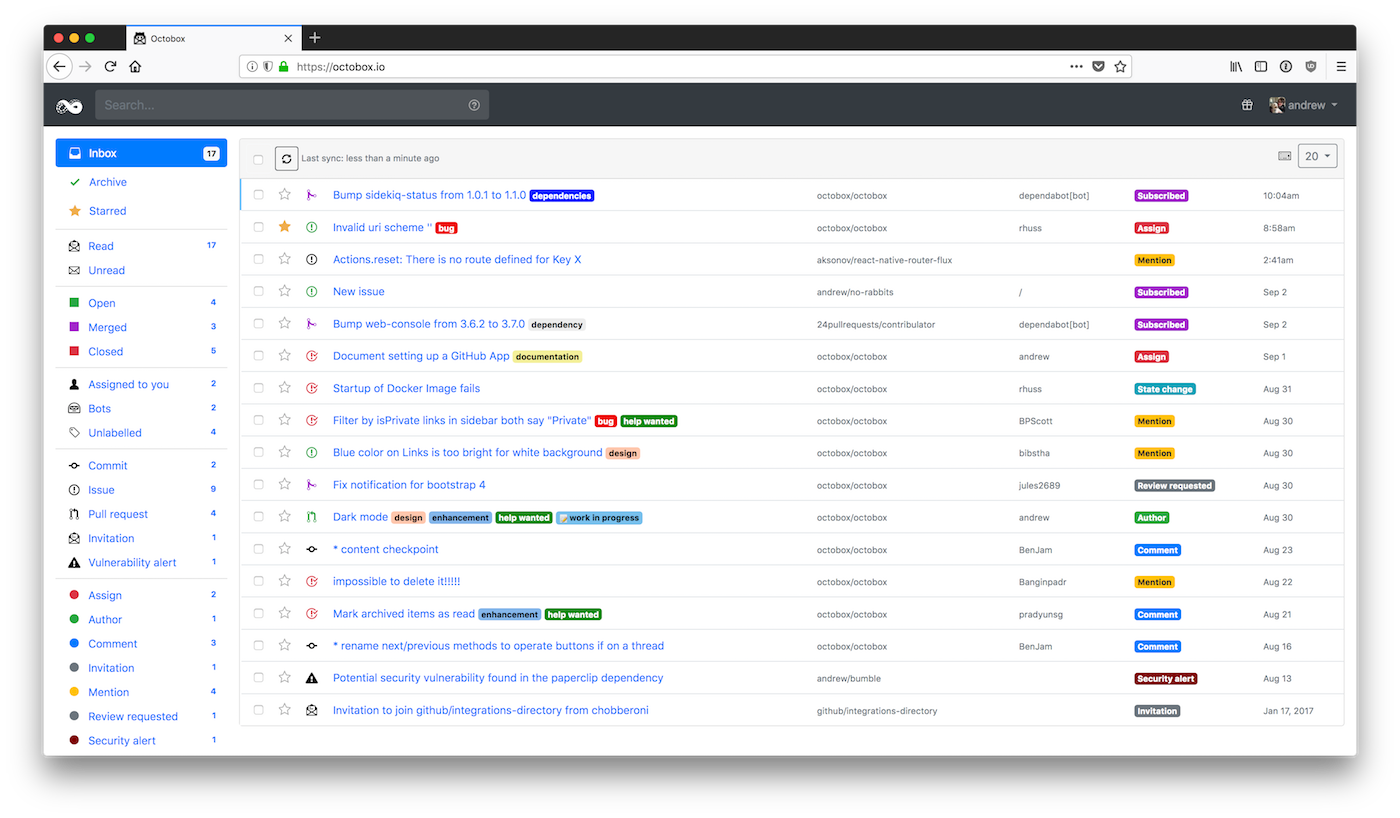 Octobox also has an archive feature, which allows you to set aside received notifications or return them to the inbox. A search filter system allows you to quickly find what interests you.
Finally, Octobox also offers the bookmarking of some notifications to find them quickly and return later.
If you are a developer, Octobox will make you more efficient in maintaining your Github projects, because you will see more clearly and you can follow it without getting lost.
Some of the useful Octobox features listed below:
Don't lose track
Starred notifications
Filter all the things
Search with prefix filters
Built for keyboard shortcuts
Open for everyone
Even if you think Octobox lack a feature, the good news that it is open source and the source code and hosted at GitHub. You can go ahead and create a pull request.